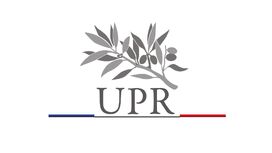 L'Union populaire républicaine (UPR)
Edit
Catégories
Edit
Documents basiques :
Edit
Ressource documentaire et argumentative :
Edit
Espace Militant
Edit
Forum
Boite à idée
Administration
L'UPR sur les réseaux sociaux :
facebook youtube blog twitter tumblr
Ressource documentaire participative ouverte à tous.
Wiki créé afin de centraliser et d'enrichir la base de donnée de l'UPR.
Pour apprendre à se servir du Wiki, la page d'aide est ici.
Faire un test de publication sur la Page Test
Ad blocker interference detected!
Wikia is a free-to-use site that makes money from advertising. We have a modified experience for viewers using ad blockers

Wikia is not accessible if you've made further modifications. Remove the custom ad blocker rule(s) and the page will load as expected.